Itinerary
TASHKENT-KOKAND-RISHTAN-MARGILAN-CHUST-TASHKENT
Itinerary: TASHKENT-KOKAND-RISHTAN-MARGILAN-CHUST-TASHKENT
Duration: 2 days, 1night
Tour to the Fergana Valley, where unique artisans of Uzbekistan create their best works. In the Fergana Valley you will visit:
Kokand, a city with unique architecture.
Margilan, where Margilan silk is prepared by hand using a unique technology of extracting yarn from a cocoon and dyeing the fibers to the finished fabric.
In Rishtan, you will get acquainted with a world famous ceramist whose works are exhibited at exhibitions all over the world. Familiarize yourself with the process of making the famous sky blue Rishtan ceramics. Fergana valley is unique and the most juicy and tasty fruits grow there.
In Chust we will visit the quarter of the masters for the manufacture of knives - "Suzangars", where knives are made in small forges. Since ancient times, this land has been famous for skilled craftswomen in embroidery "Duppy." The Chust skullcap is distinguished by its height - it is twice as tall as all other skullcaps.
TASHKENT- KOKAND (morning train, 08:05-12:09) – OK YER village – RISHTAN
07:00 meeting at train station to take train to Kokand 060Ф 08:05-12:09. On arrival meeting with the guide. Transfer to Kokand.
Excursion in Kokand: Palace of Khudayar Khan, Mausoleum of Modari Khan, Juma Mosque, necropolis Sarymodor.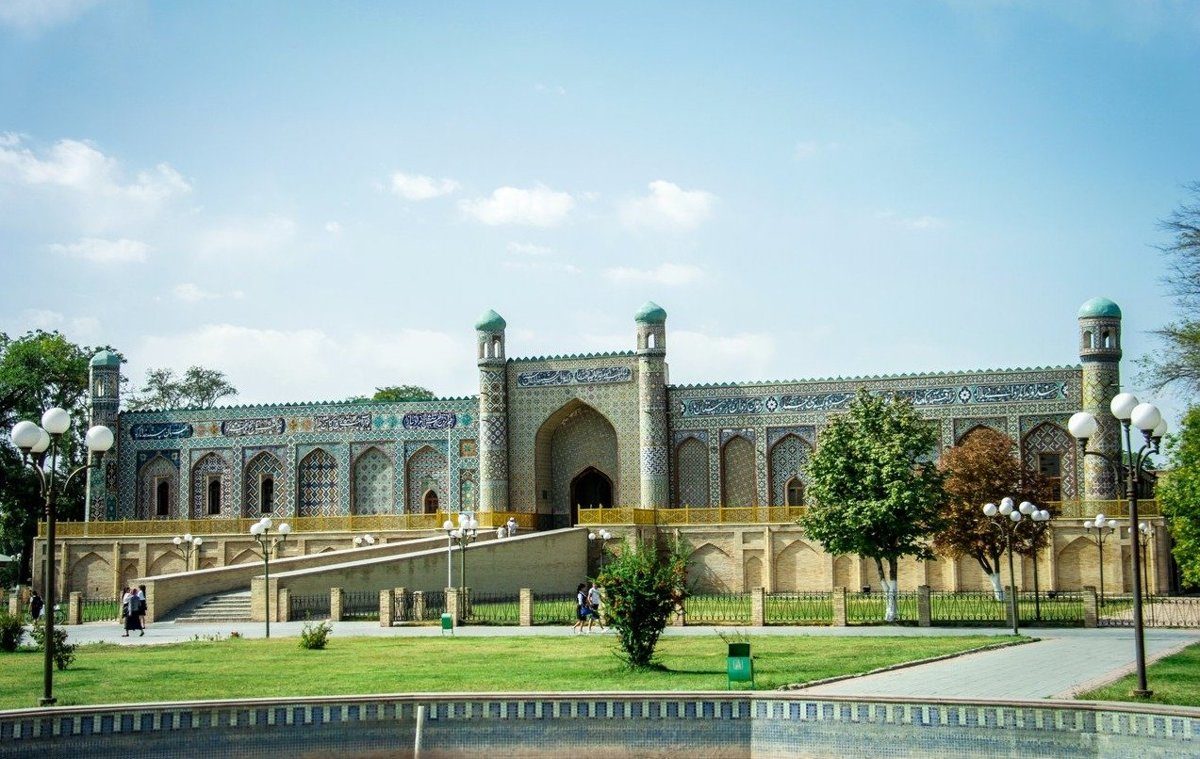 Further drive to Ok Yer village to visit local family and see the process of making felt carpets. Then drive to Rishtan to see ceramic workshop. One of the workshops attracting the greatest number of tourists is Said Akhmedov's workshop located in his family house in one of the streets of the town. Tourists that find this hidden place may watch all stages of the process of ceramics production, starting from preparation of clay, to hand shaping of various forms (plates, dishes, tureens), painting, drying and finally firing in kilns. Since Rishtan ceramics is a desired product, the workshop is visited by tourists from all over the world. Said Akhmedov and his family are perfectly prepared for that. They set aside a few rooms in their house to accommodate tourists.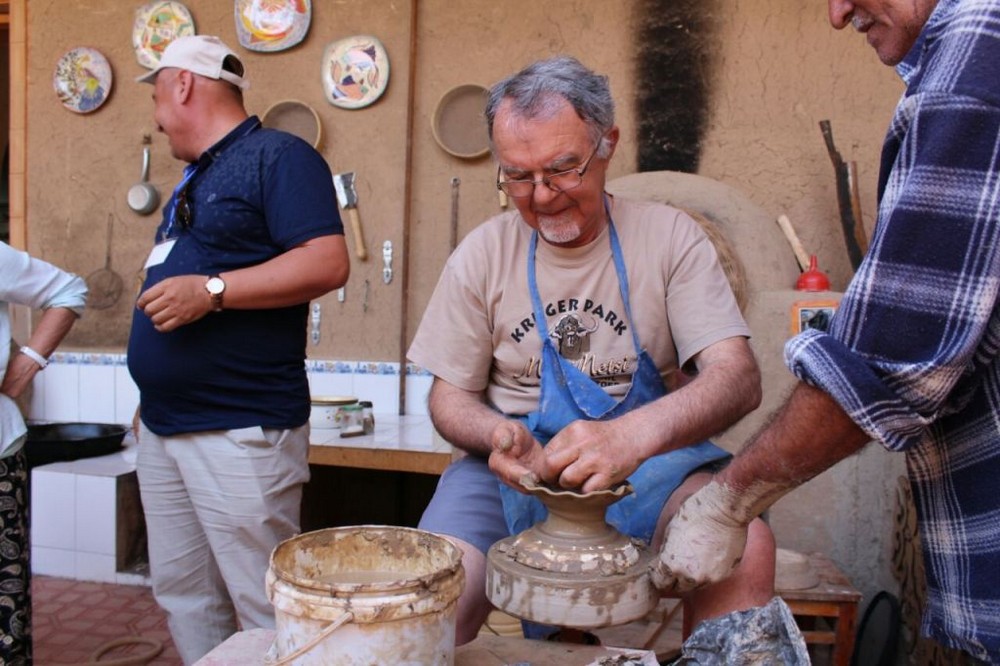 OVERNIGHT IN RISHTAN
RISHTAN - MARGILAN – CHUST - TASHKENT (by road, 380 km, 5-6 hrs)
Breakfast at the hotel. Transfer to Margilan. Visit Yodgorlik Silk Factory. Master class on silk scarves on the factory (optional).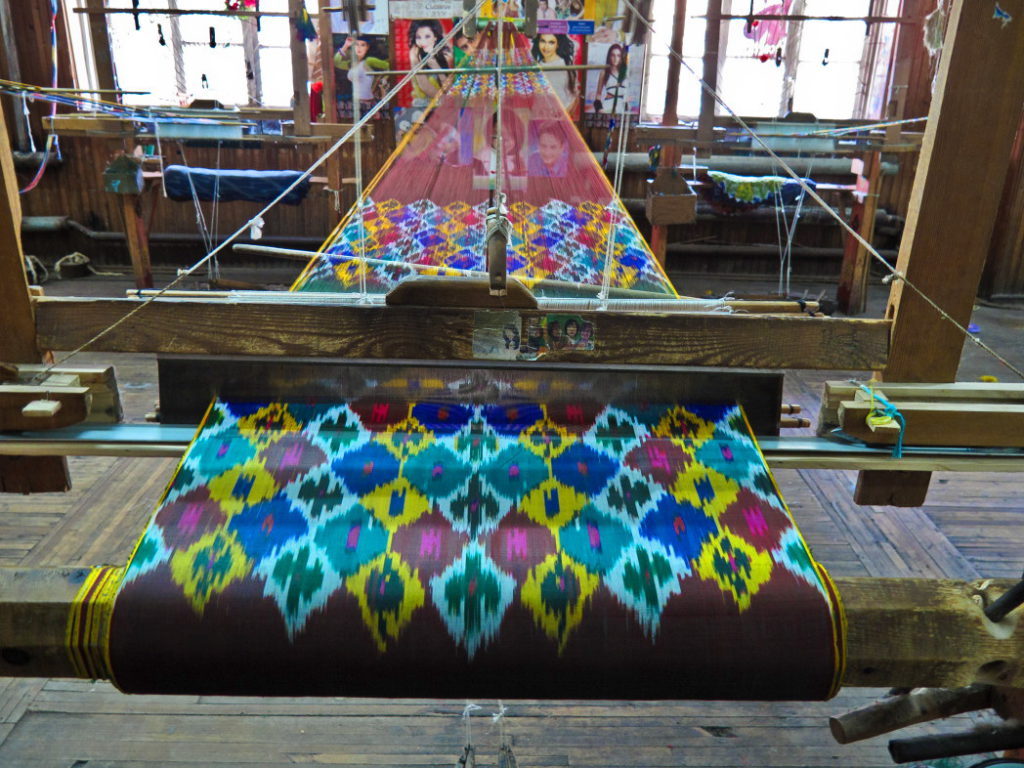 Visit local bazaar and madrasah of Said Akhmad-khodha.
Moving to Chust
Chust in the Namangan region of Uzbekistan - one of the oldest cities (more than 3,500 years old) of the Fergana Valley, which has been known for its unique knives and skullcaps. Exactly Chust knives Handmade are considered the best in Uzbekistan.
Chust is one of the most ancient metal centers in Central Asia. In the heart of the city is an authentic blacksmiths quarter - craftsmen for the manufacture of knives (" Suzangars "). Here in the small forges, the hereditary craftsmen hand-made the famous Uzbek knives - pichak , each of which has its own special purpose (a knife for vegetables, for meat, for cleaning fruit, etc.).
The city of Chust is also famous for producing original skullcaps - " Chust Duppy. Chust skullcaps they are different from any other types of skullcaps in Uzbekistan - they are almost twice as high, and the patterns embroidered on the sides are not like any others. Chust artisans hand-embroider each skullcap with characteristic traditional ornaments - "baud" ("almonds") and "kalampir " ("pepper"), while the patterns are enriched with various small details, which makes each skull-cap unique.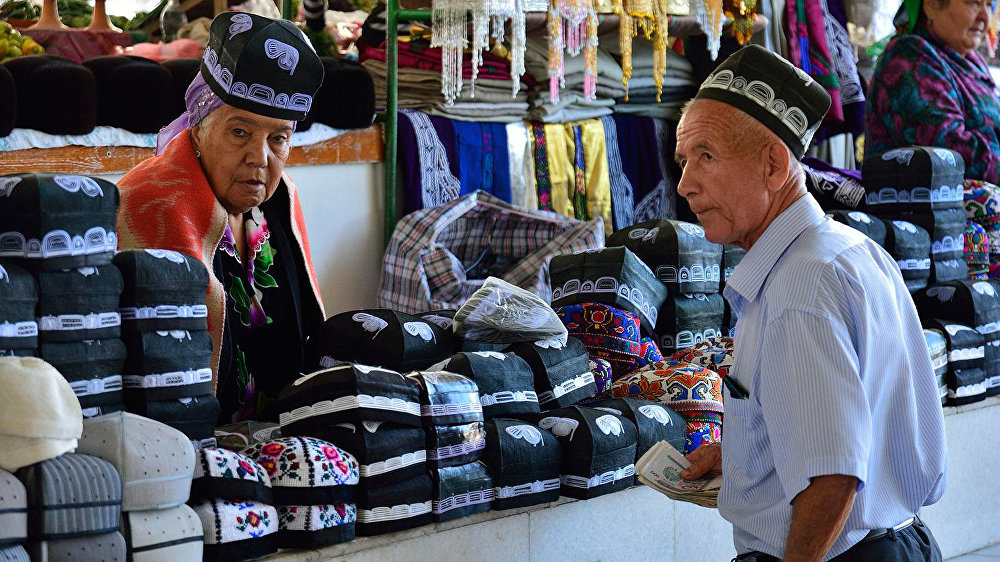 Visit City Park with centuries-old plane trees and a source of sacred water and multi-tiered teahouse, located in the city park.
Drive back to Tashkent via picturesque Kamchik highway with stops for photo shooting.
Arrival in Tashkent.
Accommodation in guest house
Meals as per program
Transportation services through the tour
English-speaking local guide
Entrance fees for all mentioned monuments
Train tickets: Tashkent-Kokand (economy class)
International air tickets
Meals not mentioned in the program
Photo and video charges
Tips and gratuities
Any personal expenses
Extras in menus
Other services not shown in the itinerary
Conditions:
NOTE:
For booking a tour is important to provide a copy of passports and airline tickets of tourists.
Cancellation of the tour ordered more than 3 months before the arrival date: 2 months before - without penalty, 1.5 months before - 30% of the tour cost, 30 days before - 50% of the tour cost, a week before -100% of the tour cost. In case of ordering a tour in less than 30 calendar days, an advance payment of 100% is required and non-refundable.
Transport services:
- Chevrolet Lacetti sedan car (1-2 pax)
- Hyundai Grand Starex minivan (3-5 pax)
- Toyota Hiace minibus (6-9 pax)
- Toyota Coaster, Mercedes Sprinter, Mitsubishi Rosa (10-15 pax)
- Golden Dragon, Yutong buses (more than 15 pax)
All cars are licensed and air-conditioned.
To obtain visa support, you must send a copy of your passport and a certificate of employment on company letterhead. For an electronic visa, follow the link e-visa.gov.uz
All guides are certified by the State Tourism Committee.
The price for the tour may change due to increasing of the cost of air / train tickets, hotel rates, an increase in the price of fuel for cars, and other factors affecting the pricing of a tour.
In case of prepayment for the tour less than 50% of the total cost of the tour, the tour operator keeps the right to change the price considering the situation on the market.
2 days | 1 nights
Tashkent- Samarkand – Bukhara - Tashkent
1 days | 0 nights
Tashkent - Samarkand -Tashkent
//php }?>